Stand Up Paddle :: Surf Lessons :: Kiteboarding Lessons
Thank you for visiting Long Beach Adventure Tours! We are your Premiere Long Beach Stand Up Paddle Lesson and Tour Provider. We look forward to accommodating your desired adventure the best we can.
Check out Our Great Reviews on Yelp!

Here is a recent review from another happy customer! Lauren, thanks for the Great Review!


"Had a really great time at this place! The instructor was really helpful and cool to talk to. Having never done this before, I didn't know what to expect. The instructor did a quick demo and we were on our way. Paddling out to the Queen Mary and around the harbor was great. I'd say the time we spent with the instructor was about 30 minutes. The rest of the time we were free to do whatever we wanted. We happened to be there during the Reggae festival so we had that playing in the background, which was awesome! " Lauren L. of Santa Monica, CA.







---
Information for Booking Your Adventure
DAYS AND HOURS OF OPERATION: GENERALLY, WE OPERATE FRIDAY-SUNDAY, BUT WILL DO PRIVATE AND SPECIALIZED GROUPS IF AVAILABLE. FOR PADDLE BOARDING LESSOS AND TOURS, WE GENERALLY HAVE A 10am and 12pm GROUP PER DAY. IF WHEN BOOKING YOU DO NOT SEE A TIME SLOT THAT SUITS YOUR SCHEDULE, GIVE US A CALL OR SEND AN EMAIL AND WE WILL TRY OUR BEST TO ACCOMODATE YOUR NEEDS.
---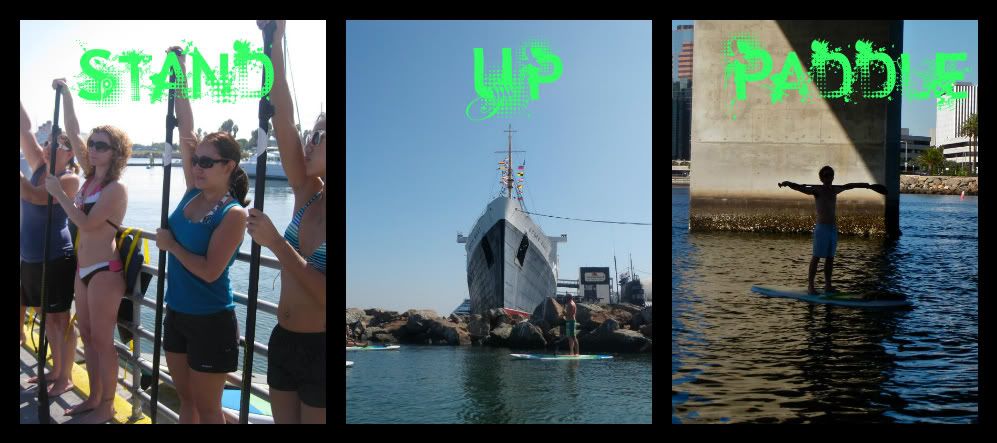 We are happy to announce that we are officially operating out of the beautiful Hotel Maya! This location provides unparalleled views of Downtown Long Beach, the Queen Mary, and more! All of our Stand Up Paddle Options are run from the hotel's private dock, located at 700 Queens Way, Long Beach. For more info about our SUP options, feel free to give us a call or send an email.
Private Lessons and private group bookings are available. Contact us directly to arrange one of these options.
S.U.P. Group Lesson and Tour, $60
This is our most popular paddle boarding option, which includes a full lesson and tour around the Long Beach Harbor while getting to know some new people in the process
In Order to Book this activity, you must complete TWO steps. 1) Click on the "Book Now" button below, and then follow the instructions for booking your spot. This only saves your spot so that we don't over book. 2) Click on the "Buy Now" button located under the "Book Now" button to actually pay for your activity. Note, your spot will not be totally confirmed until you pay on Paypal.
Paddleboarding and Sunset Margaritas $86!
This option is a great way to relax and wind down your day. Paddle boarding, sunset, and a couple of margs. How could you go wrong?
TO BOOK THIS ACTIVITY PLEASE CALL 949 701 3881 OR EMAIL LBADVENTURETOURS@GMAIL.COM
S.U.P. Punch card, $50
Punch Card option will not be available until further notice.
---
Surf Lessons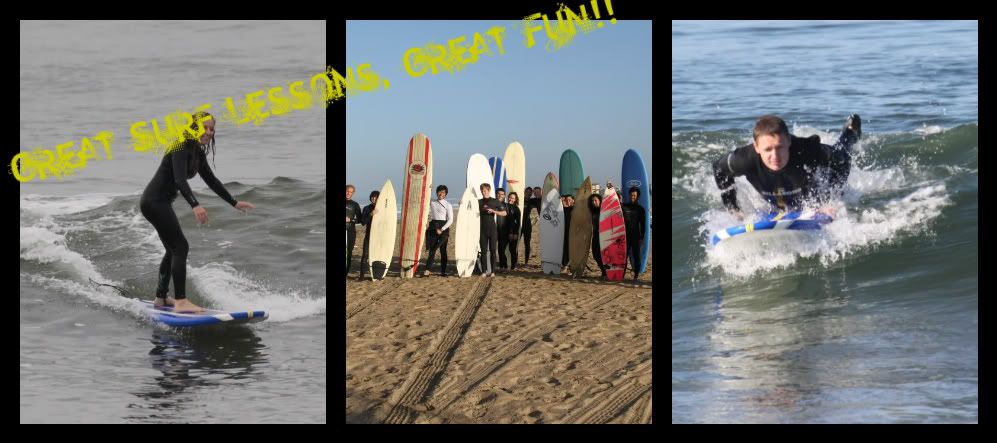 We provide surf lessons in both Orange County and Los Angeles Area Beaches. Scheduled times are determined by availability and weather conditions. Each group lesson maxes out at four spots and private lessons are one on one. Every lesson is provided by a National Surf School and Instructors Association certified instructor who makes sure that everyone has a safe and fun experience. All options include wetsuit and surfboard.
2 Hour Group Surf Lesson, $60
TO BOOK THIS ACTIVITY, PLEASE CALL 949 701 3881 OR EMAIL lbadventuretours@gmail.com
---
Kiteboarding is currently unavailable until the official summer season begins, check back in May for lesson times. Feel free to contact us with any questions.